This Monday (June 5), ISRO will launch its biggest rocket yet, the GSLV Mark-III, to lift the GSAT-19 satellite into orbit:
http://www.planetary.org/blogs/guest-blogs/2017/0602-india-enters-the-big-league.html
https://thewire.in/141309/gslv-mk-iii-cryogenic-isro-antrix-glavkosmos-ariane/
https://thewire.in/110065/isro-gslv-falcon-ariane/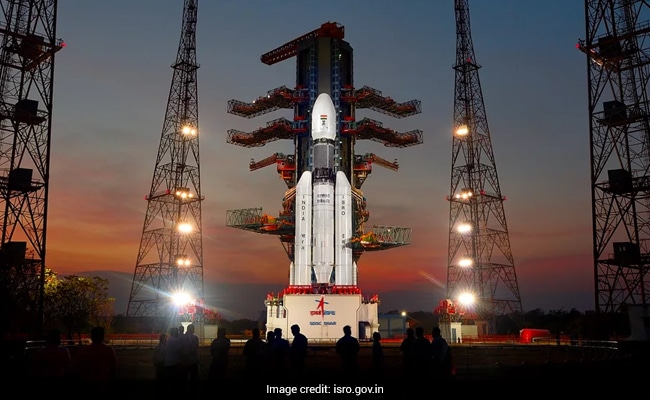 GSLV Mark-III is capable of sending astronauts to space, and its architecture is conducive for evolutionary advancement, which will allow it to evolve into the planned ULV (United Launch Vehicle) family of vehicles.
http://www.ndtv.com/india-news/isro-to-launch-its-heaviest-rocket-gslv-mk-iii-that-could-ferry-indians-into-space-10-facts-1707599
ISRO has already developed critical technologies toward its astronaut program: the space suit is ready, a crew module was tested in 2014 and the drawings on how to ferry a crew of two to three astronauts into space from India are ready.

After government clearance, it would still take ISRO seven years of hard work to be able to ferry Indian into space. Every such launch will cost Rs 300 crore.

After six successful attempts, the rocket will be human rated.

This is definitely less than 15 years which is how long it took ISRO to make this beast.

ISRO suggests that the first person to fly into space from India be a woman.

The last Indian to fly into space was Squadron leader Rakesh Sharma. He went into space as part of a joint programme by ISRO and the Soviet Intercosmos space programme way back in 1984. He had spent eight days in space.

Former Chairman of ISRO Dr K Kasturirangan has said: "the success of GSLV Mk III will usher a new era of our self- reliance."

This rocket has impressive vital stats too. At 43 meters, it is higher than a 13 storied building.

The GSLV MK III can carry six-10 tons of payload into low earth orbits.

With this launch, ISRO also enters the heavyweight club of world rockets. At 640 tons, its heaviest monster weighs as much as five fully loaded Jumbo Jets.